THE USS MENHADEN (SS-377) SUBMERGED ALONGSIDE THE PIER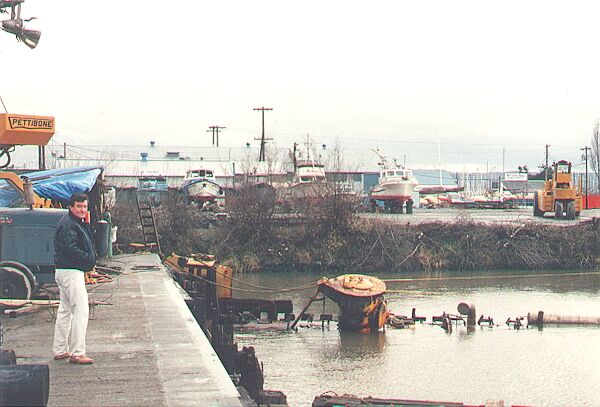 On the left is Marvin Koon, former QM3(SS), USS Diodon (SS-349), 1959-62. He and Bill "Stretch" Osberg, former FTG2(SS), USS Segundo (SS-398), 1962-66, had been observing the scrapping of the Menhaden, with the intention of acquiring some artifacts from her. When they made a return visit after a month or so, they found the Menhaden flooded and resting on the bottom.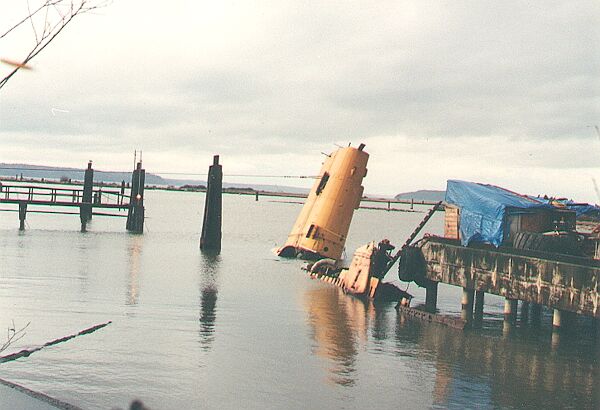 Due to a leaking main ballast tank vent valve, when the tide came in, the Menhaden was not able to float fast enough to avoid being flooded through all of the holes cut through her pressure hull.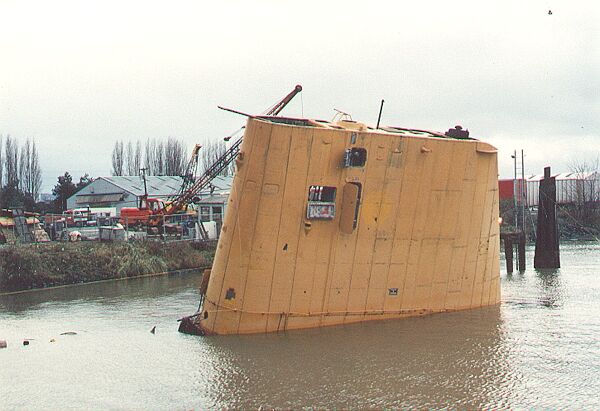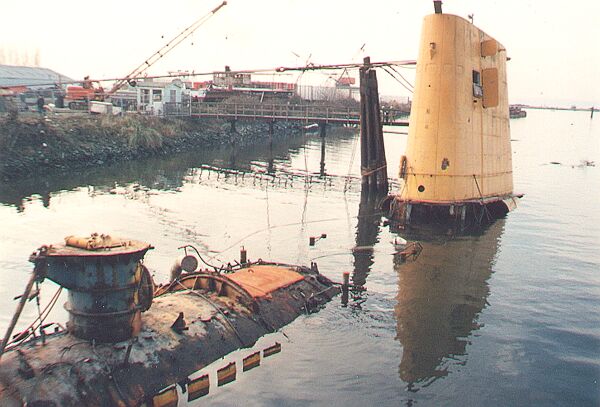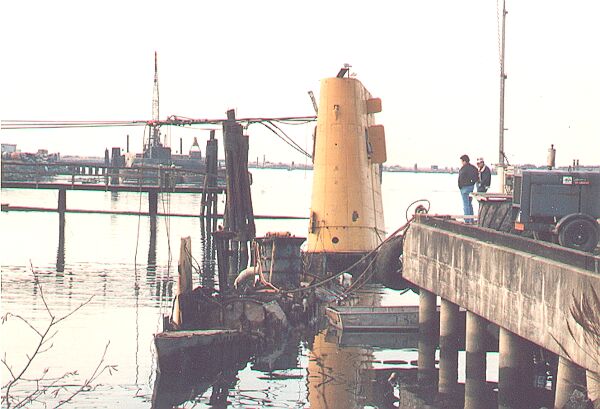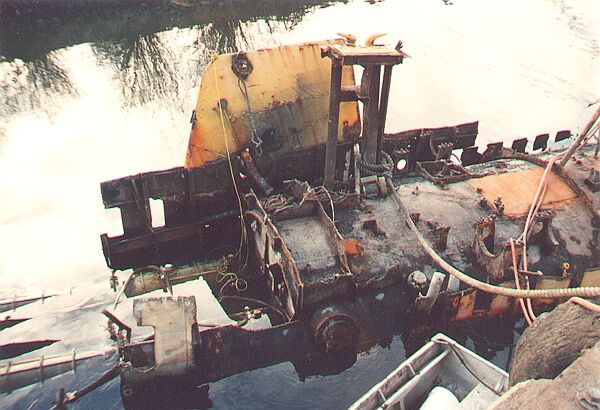 (Photos Courtesy of Bill "Stretch" Osberg, FTG2(SS), USS Segundo (SS-398), 1962-66)
Note: After the Menhaden flooded alongside the pier, Carl Marrs, the Bremerton salvage contractor who was scrapping her, gave up and left the area. The city of Everett, Washington, eventually finished scrapping the abandoned hulk.