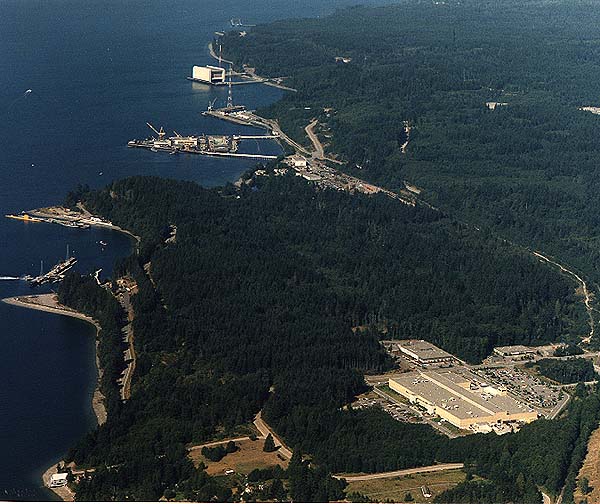 Naval Submarine Base Bangor in the early 1980's. The Explosive Handling Wharf is the large white structure near the top of the photo. About halfway down the left side of the photo, the "yellow-painted" submarine is the USS Menhaden (SS-377).
(Michael A. Stephens, MTC(SS), Retired, who was assigned to NSB Bangor at the time, sent me the above image and pointed out the significant features in the photo)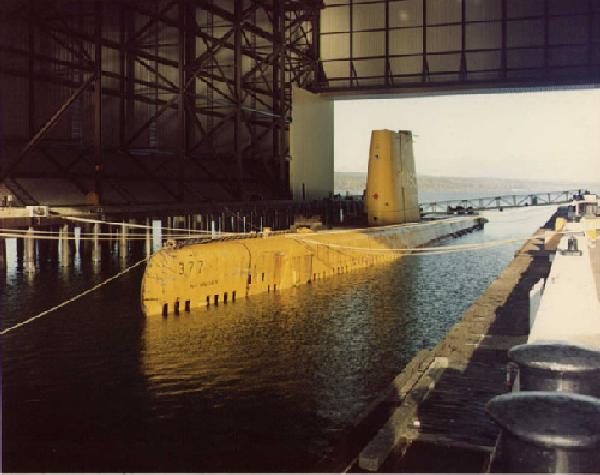 USS Menhaden (SS-377) tied up inside the Explosive Handling Wharf, NSB Bangor.
(Image Courtesy of Les Guille, Menhaden's Last Commanding Officer, 1970-71)