McCLINTOCK/CLAGGETT/DARTER/DACE MEMORIAL
THE DEDICATION CEREMONY, MAY 27th, 2000
PAGE ONE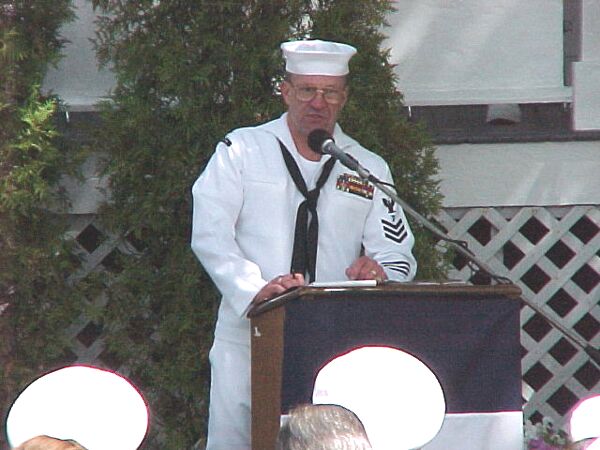 CE1 Frank C. Donckers, III, USNR, Master of Ceremonies during the Dedication.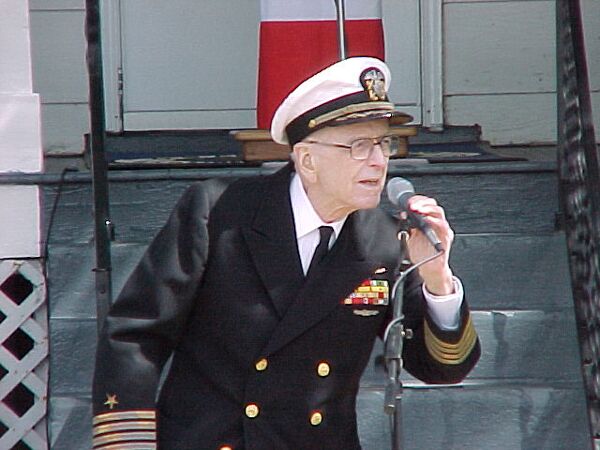 Captain David H. McClintock expressing his appreciation for the Memorial.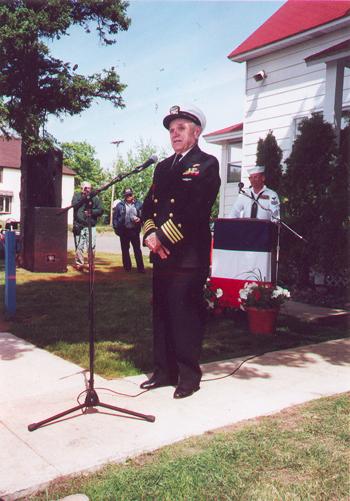 Captain Bladen D. "Clagg" Claggett speaking at the Dedication Ceremony.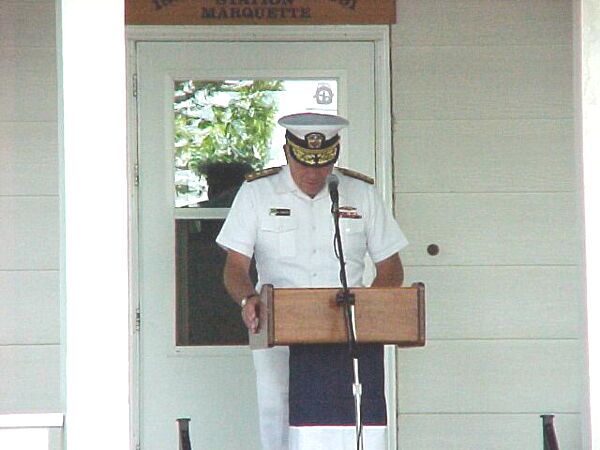 Rear Admiral Albert H. Konetzni, Jr., COMSUBPAC (Commander, Submarine Forces, U.S. Pacific Fleet), the Featured Speaker, glancing at his notes.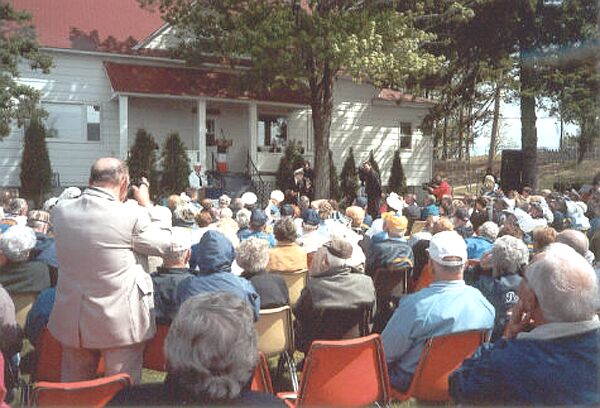 More than 800 people attended the Dedication Ceremony.
PAGE TWO