MARQUETTE MARITIME MUSEUM, McCLINTOCK ANNEX EXHIBITS
The McClintock Annex focuses on the extraordinary story of the submarines USS Darter (SS-227) and USS Dace (SS-247) and their role in the Battle of Leyte Gulf, October 23-26, 1944. Leyte Gulf, Philippine Islands, was the largest Naval Battle in history and the pivotal point in the defeat of the Japanese Empire. The Annex is named for Captain David H. McClintock, USN, Retired, a Marquette native, and the Commanding Officer of the USS Darter during the fierce battle.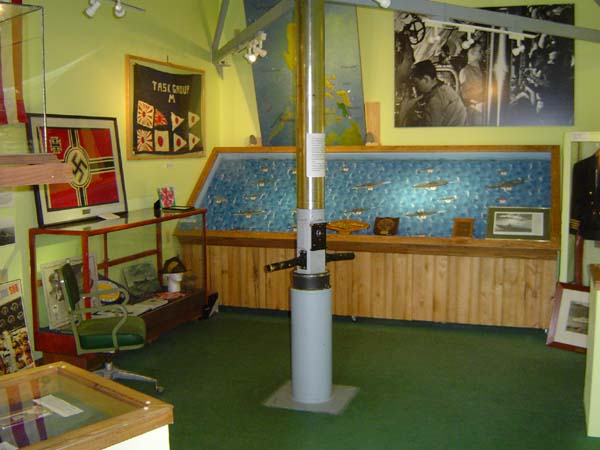 Key Exhibits in the Annex include: A large three-dimensional diorama depicting the Ambush at Palawan Passage, and the roles of the submarines USS Darter and Dace; A working periscope from the submarine USS Rasher (SS/SSR/AGSS-269); A host of World War II memorabilia.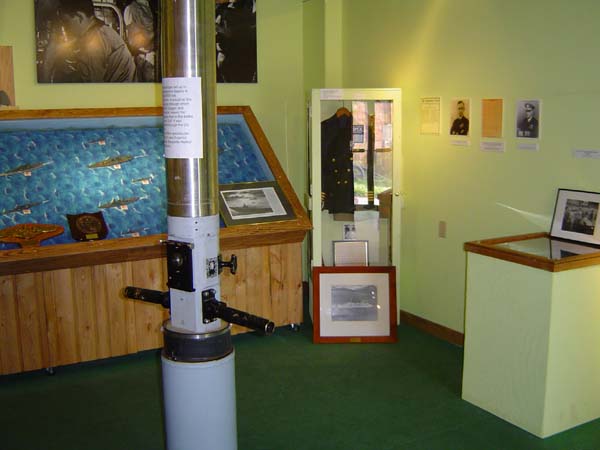 (Images Courtesy of Fred Stonehouse, Marquette Maritime Museum, Marquette, Michigan)