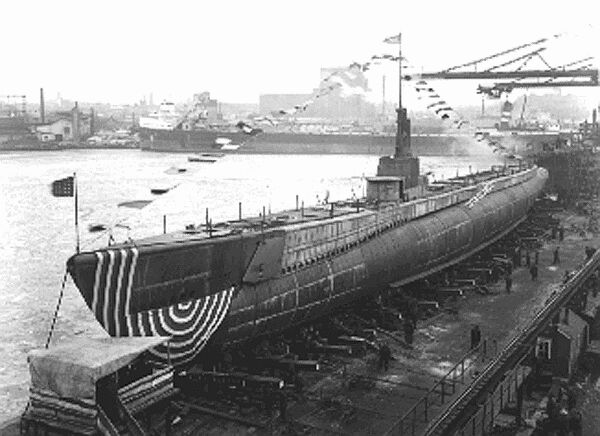 The USS Menhaden (SS-377) on the launching ways at the Manitowoc Shipbulding Company in Manitowoc, Wisconsin. The keel for the Menhaden was laid on June 21st, 1944. She was the 27th of the 28 submarines built there during World War II. As were all of the submarines built at that facility, the Menhaden was side-launched.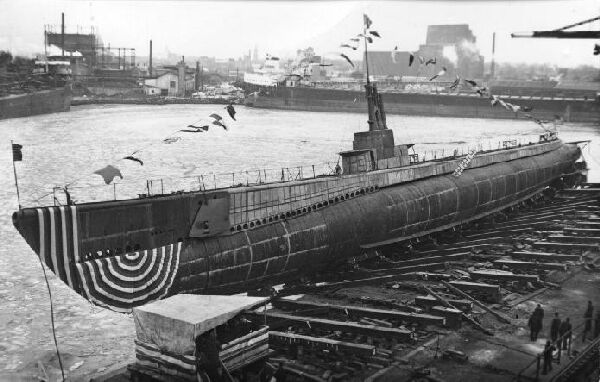 The USS Menhaden sliding down the ways.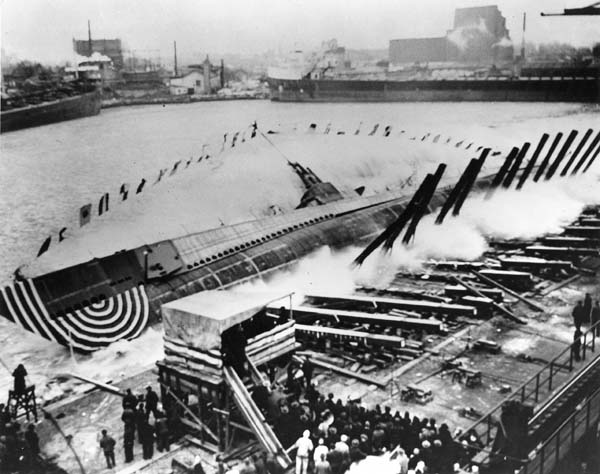 The side-launching of the USS Menhaden on December 20th, 1944.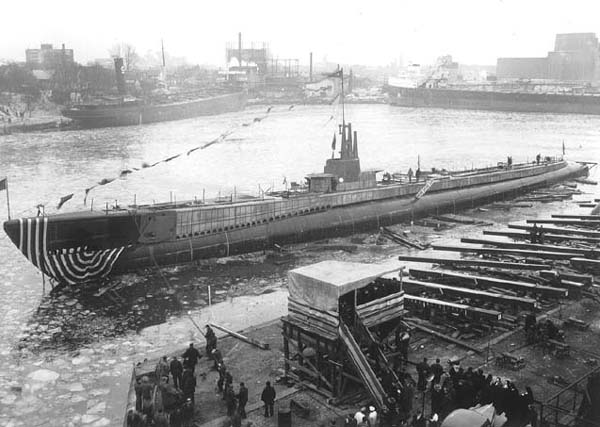 The USS Menhaden (SS-377) successfully passed her initial "float test"!
Balao Class Submarine
Displacement: 1,826 tons surfaced; 2,424 tons submerged
Length: 311' 6" Beam: 27' 3" Draft: 16' 10"
Speed: 20 knots surfaced; 9 knots submerged
Range: 11,800 nautical miles at 10 knots surfaced
Armament: 5"/25 deck gun; 2 - 40mm AA guns; 21" torpedo tubes, 6 bow and 4 stern
Propulsion: Diesel engines, surfaced; Electric motors, submerged
Test Depth: 412 feet
Complement: 80 (8 Officers, 72 Enlisted Men)
(Images Courtesy of Les Guille, CDR, Menhaden's Last Commanding Officer, 1970-71; Roy Leonhardt, EM2(SS), Menhaden, 1970-71; and, Donald Lyle, EM2(SS), Menhaden, 1968-71)
(Image Courtesy of Dave Deweese, ET1(SS), Menhaden, 1969-71)