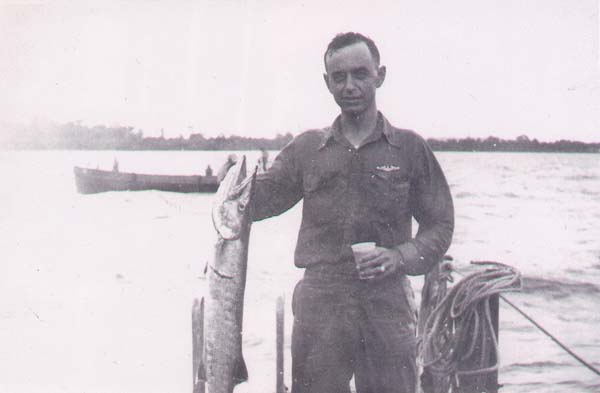 David H. McClintock, early in his Navy career, demonstrating one of his favorite avocations -- fishing.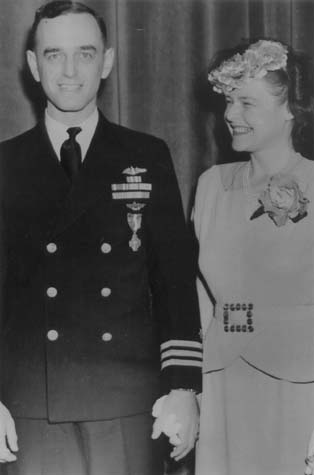 David and Kirby were married in Manila, Philippines, in 1938.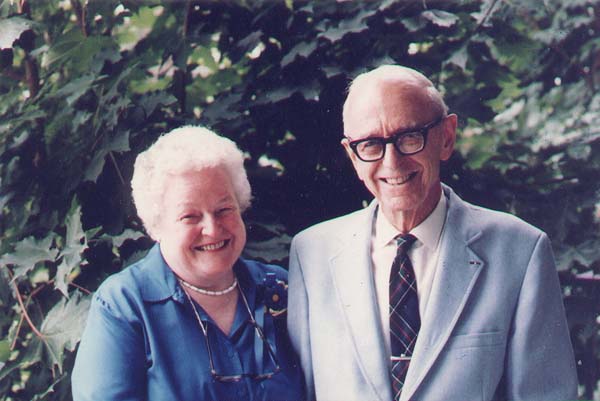 Kirby and David in 1984.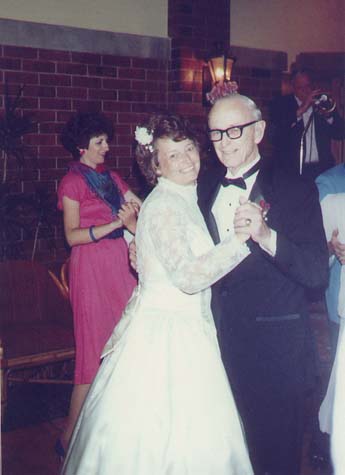 Dancing with daughter, Emily Gibson.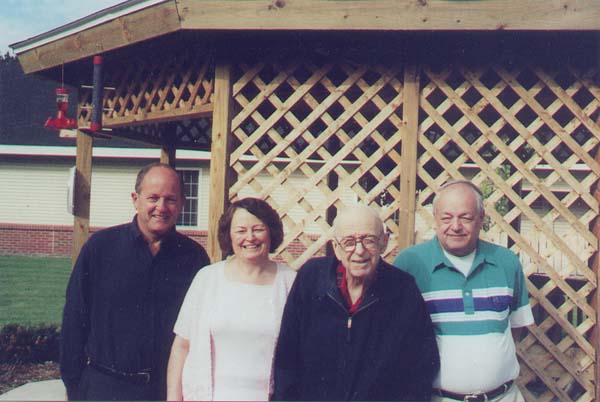 David McClintock with his three children, from left to right: David, Jr., Emily Gibson and Wayne.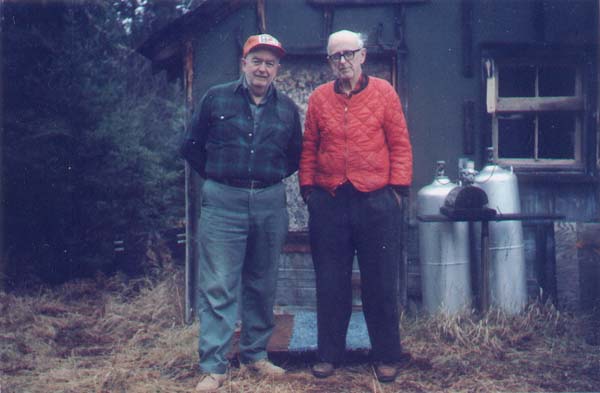 Brothers Walt and David, both World War II Navy Veterans.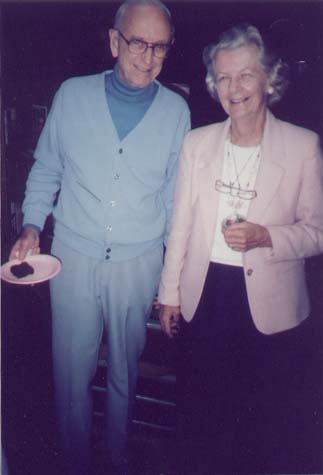 David with "very special friend" Rose Mary Zenti, about 1995, seven years after the death of wife, Kirby.
(Photos Courtesy of Dave McClintock, Jr., son of Captain David H. McClintock)