THE 1998 USS DARTER, DACE AND MENHADEN REUNION
ALBUQUERQUE, NEW MEXICO, SEPTEMBER 1-6, 1998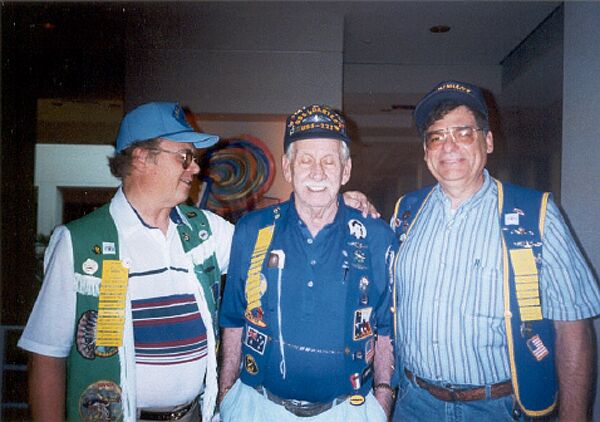 John Mansfield, Jr. (Menhaden), Thomas "Doc" Allyn (Darter) and Bob Frier (Menhaden). "Doc" is thinking, "You guys bore me."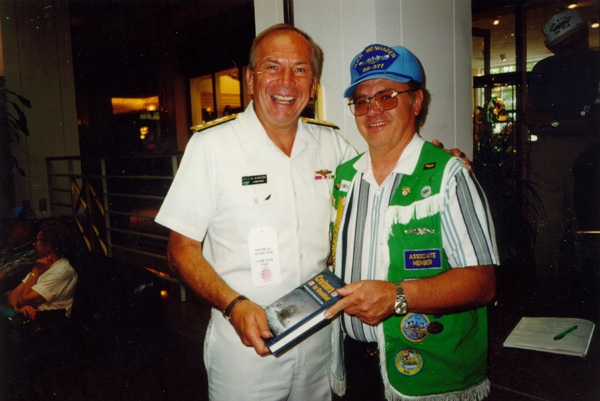 Rear Admiral Al Konetzni, COMSUBPAC (Commander, Submarines, U.S. Pacific Fleet), receives a copy of the book, "Cruisers For Breakfast," from the Author, John Mansfield, Jr., RM2(SS), Menhaden, 1963-65.
(Photos Courtesy of Bob Frier, TM3(SS), Menhaden, 1959-61)
Note: The rest of the Reunion photos are unavailable at the present time! . . . Standby!