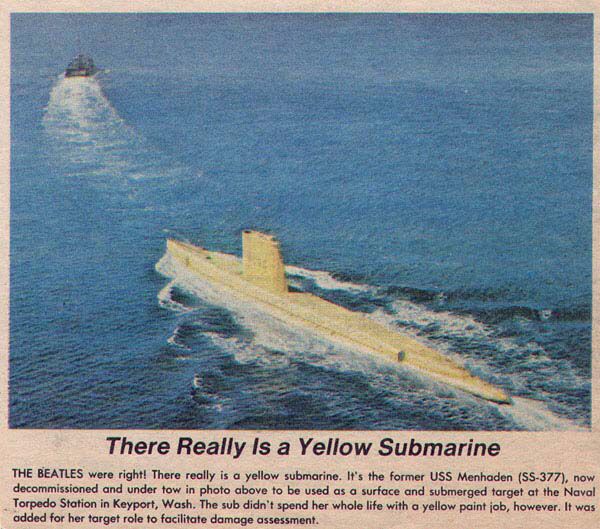 Clipping from Navy Times Magazine about the Menhaden.
(Clipping Courtesy of Ron Reeves, HTC, USN, Retired)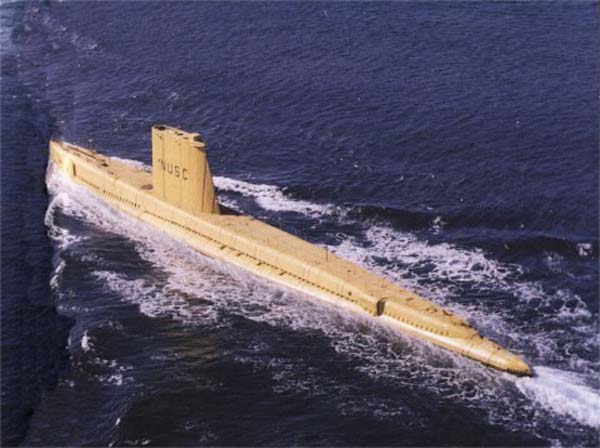 The USS Menhaden (SS-377) under tow in the Navy Times clipping above.
(Image Courtesy of Patrick Householder, EM2(SS), USS Redfish (SS-395), 1964-66)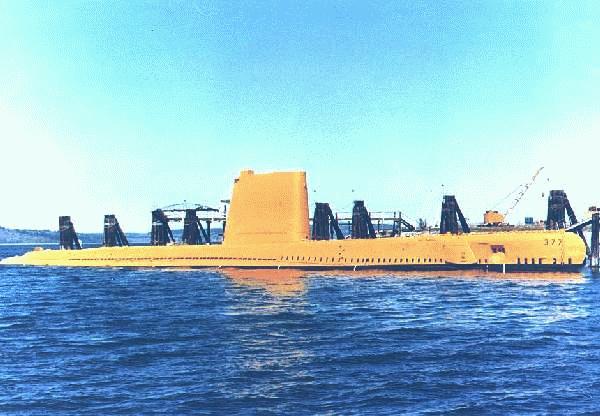 The Menhaden in her new role as the "Yellow Submarine." This photo was taken in the early 1980's at the Naval Submarine Base, Bangor, Washington.
(Photo Courtesy of Michael A. Stephans, MTC(SS), Retired)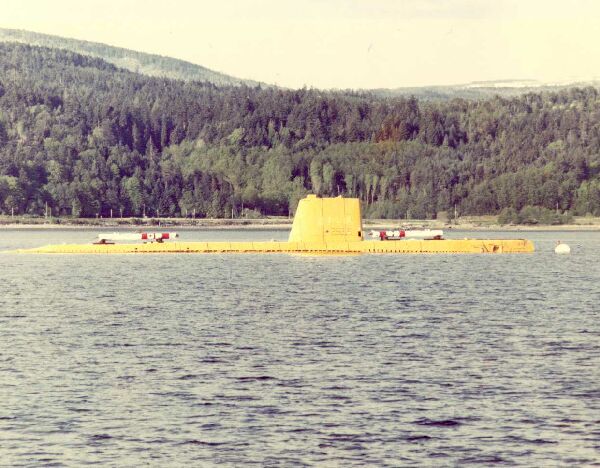 Another view of the Menhaden as a remotely controlled acoustic test vehicle.
(Image Courtesy of Steve Bell, RM2(SS), Menhaden, 1963-65)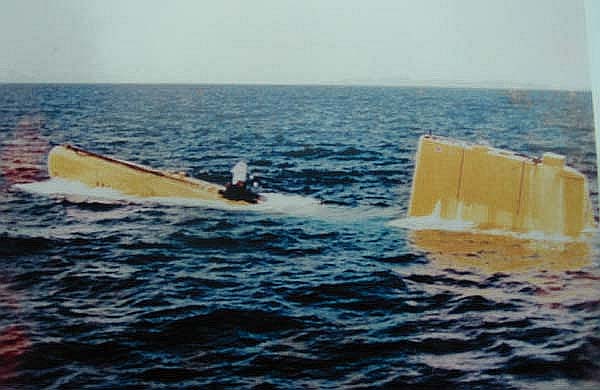 Surface! Surface! Surface!
(Image Courtesy of Don Morris, EN1(SS), Menhaden, 1966-69)